Showcasing my "Bookshop"
It's another holiday time, so I thought I'd revisit and showcase the "bookshop"!
I actually do have another book building on the horizon, but it is going to be somewhat different from the first three that are mentioned below. These are all very much from the self development, self discovery mould, and are all available through general outlets having, as they do, ISBN numbers.
I also now have an active YouTube channel with audio uploads of spoken versions of chapters from "Mind How You Go", "Lamplighters" and also more recent blogs. I actually plan to do audio versions of all new articles; especially as they have been requested and also that for some folk the spoken word is more favoured than the written one.
Anyway, here are the books – each with a short background resume and buying links.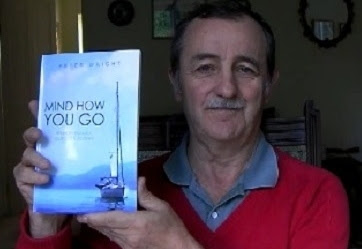 "Mind How You Go – Steps to enhance your Life's Journey" is rather like an observational route map of the journey into, around and through the Mind. It explores and examines issues we might commonly encounter on this journey, and helps to open up the Mind to different approaches designed to help make this journey better, smoother, more interesting, and more rewarding.
Lulu Marketplace:
http://www.lulu.com/shop/peter-wright/mind-how-you-go/paperback/product-20353518.html
Amazon:
http://www.amazon.co.uk/Mind-How-You-Peter-Wright/dp/1471757250/ref=tmm_pap_title_0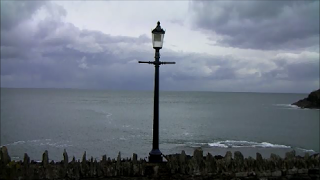 Lamplighters
Many years ago before electric street lights, the lamplighter was a man who was employed by the town to go round lighting all the street lamps at the onset of evening, and minding them and keeping… More > them lit throughout the night. He would also put them out in the morning. This book is a metaphorical look at lamplighting, and instances where we can take steps to keep our mental lamps alight and the streets of our life well lit. It takes a closer look at some of our cultural myths, preconceptions and superstitions. It examines some of the 'young wives tales' that sneak, via parlance, into the fabric of our understanding of our world – that world that our perceptions have, often while we were looking the other way, fashioned into being 'the real world'.
Lulu Marketplace
http://www.lulu.com/shop/peter-wright/lamplighters-2/paperback/product-20558715.html
Amazon
http://www.amazon.co.uk/Lamplighters-2-Peter-Wright/dp/1291220054/ref=sr_1_2?s=books&ie=UTF8&qid=1364374732&sr=1-2
Kindle
http://www.amazon.co.uk/Lamplighters-ebook/dp/B00AJP69O2/ref=sr_1_3?s=digital-text&ie=UTF8&qid=1364375145&sr=1-3
"Don't Think of a Black Cat"
Don't Think of a Black Cat is a practical NLP beginners guide. Performance is vital these days in sport, business, performing arts, and our daily lives. NLP and other techniques associated with performance psychology are explained and explored with practical examples and thought-provoking exercises, all designed to help build and enhance a toolkit of personal skills both for yourself and your colleagues, clients and players. This fun and interesting book is a perfect way to get into the subject.
Lulu Marketplace (also use this link to obtain a downloadable eVersion)
http://www.lulu.com/shop/peter-wright/dont-think-of-a-black-cat/paperback/product-5199699.html
Amazon:
http://www.amazon.co.uk/Dont-Think-Black-Peter-Wright/dp/0956152201/ref=sr_1_1?s=books&ie=UTF8&qid=1364375264&sr=1-1